Custom Overmolded Connectors
As the use of connectors spreads across more industries and applications, the need for added protection grows. Amerline offers overmolding services for our AEC® connectors, so you can get the protection you need without the headaches.
Our AEC connectors are overmolded in the USA, which minimizes the high costs, long lead times, tariffs and endless delays that come with overseas production. Managing the product development phase with a team-based approach — from selecting the right tooling to ensuring the material meets your requirements — further supports efficient project turnaround times.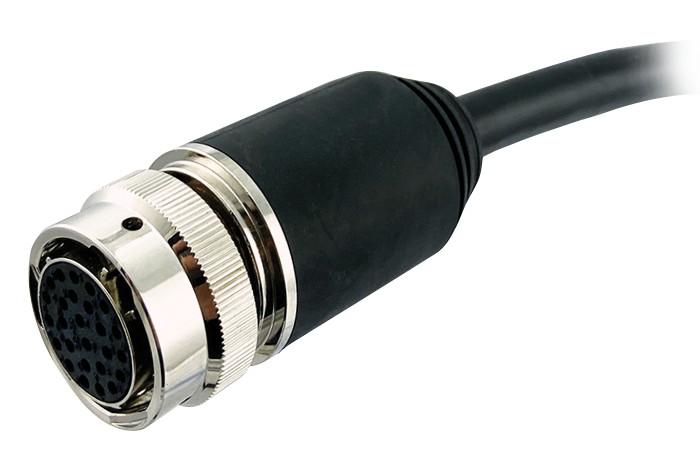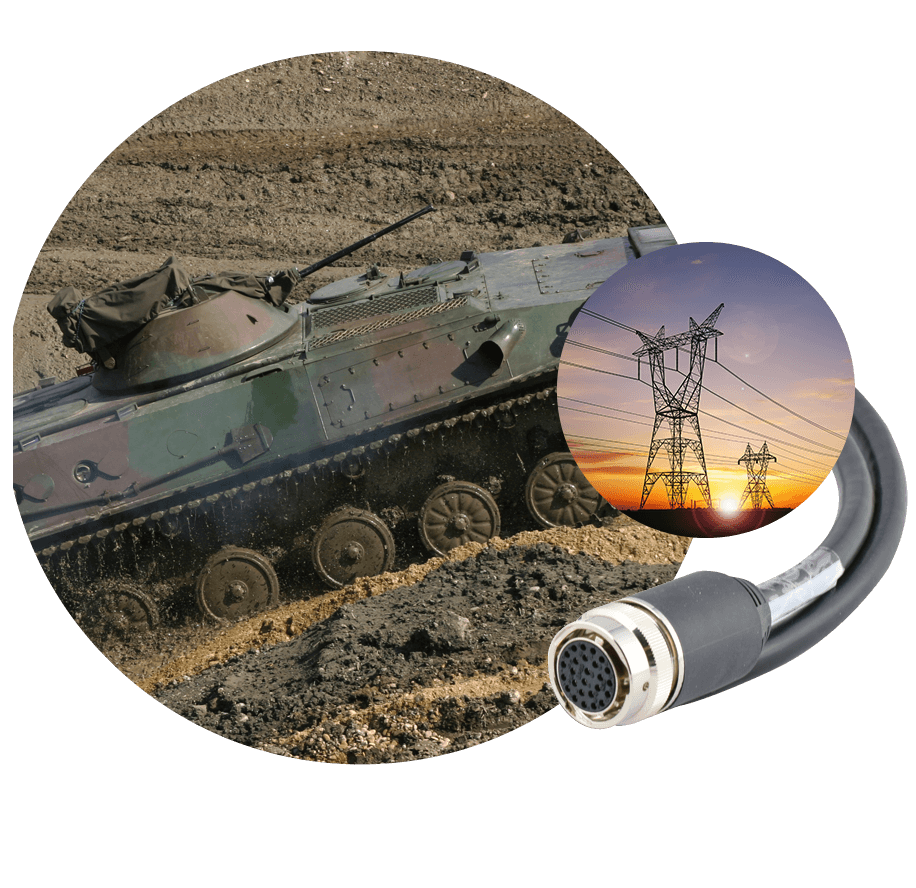 Amerline's Overmolding Process
To produce our overmolded connector assemblies, we use a low pressure injection molding process to bond a layer of durable material over the cable assembly. The end result of this process is a seamless overmold that delivers the highest quality in material adhesion. And with that comes the improved performance, strain relief and protection of circular connectors in the field.

As with our other value-added services, our overmolding process is backed by a commitment to the highest quality and service. From strain relief to environmental protection, we'll cater our efforts and expertise to create the ideal overmolded connector solution for your needs.
Amerline's Overmolding Service
The Basics of Overmolding Connectors
Addressing Tooling Needs
Selecting Overmolding Materials
The End Results for Our Customers
The Basics of Overmolding Connectors

The Basics of Overmolding Connectors
Amerline's low-pressure injection molding process uses thermoplastic material that is injected into a mold cavity to encapsulate the backshell area of the connector in a cable assembly. Once the material solidifies, you'll have a visually-appealing connector assembly that can withstand the harshest of conditions and has enhanced UV resistance. This same environmental protection can be used to encapsulate PC boards in an overmolded PCB assembly.
In any scenario that involves custom overmolded connectors, you can expect our team to deliver superior results at a reasonable cost.
Addressing Tooling Needs

Addressing Tooling Needs
The Amerline team will work with you to create a custom mold, or we'll see if we can reduce tooling costs by creating inserts to modify an existing mold. Based on expected usage, molds can be made from tool steel or aluminum.
Backed by a world-class team of top industry experts, we assure the on-time delivery of correct tooling to our customers every time.
Selecting Overmolding Materials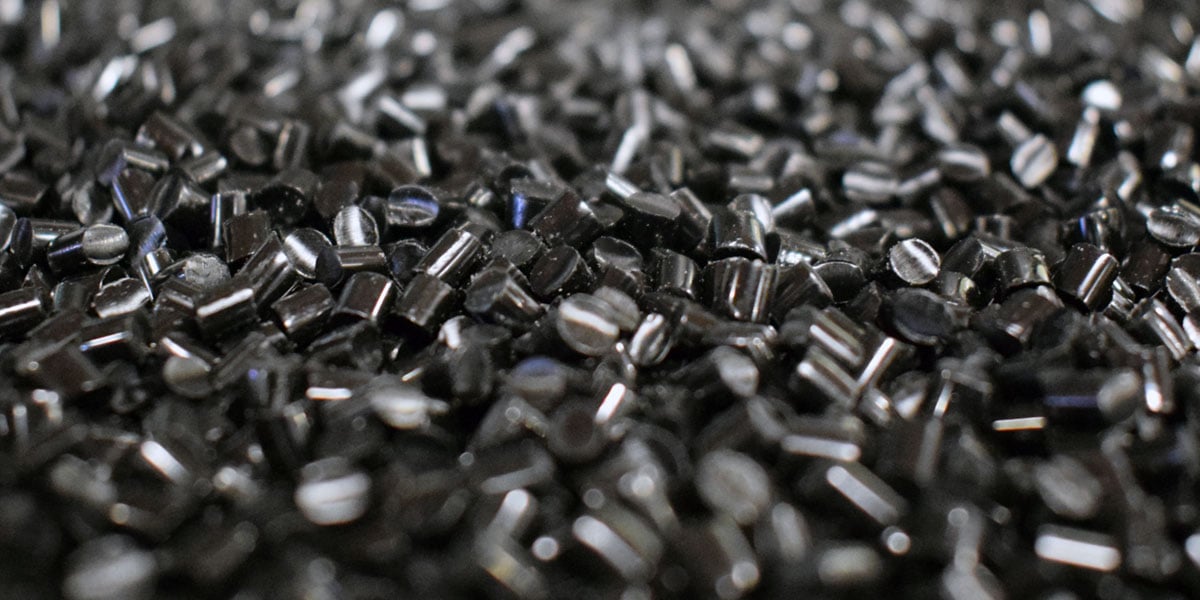 Selecting Overmolding Materials
Our standard hot melt encapsulant is a black thermoplastic compound with a UV stabilizer that provides added protection from the elements. Based on your application, we can select a different formulation or color to better suit the overmolding material requirements of your connector project.
We understand that your application is critical, so we make sure to provide customers with the right material formulation to produce maximum performance.
The End Results for Our Customers

The End Results for Our Customers
Used across the automotive, industrial, medical and military sectors, our custom overmolded connectors create watertight seals for your most sensitive components. With increased abrasion resistance and improved strain relief and flexibility, cable assemblies remain durable in the face of environments where moisture is present.
Besides the functional benefits of custom overmolded connectors, overmolding gives your cable assemblies a high-quality aesthetic that paints the picture of optimal performance and durability.